4 Things to Do in Lisbon
Portugal is currently enjoying a long and continued growth in its number of foreign visitors, while year on year the record increases.
Whilst the entire country has a range of attractions that are helping to draw these record numbers – everything from the amazing weather to the incredible food to some of the most attractive coastlines in Europe – the capital city, Lisbon, remains the number one draw.
So if you are wondering what all the fuss is about Portugal, and Lisbon in particular, then here are 4 things you simply must do during your stay.
Take a Tram Ride
London has its iconic red busses, New York has big yellow taxicabs and Lisbon has its trams.
The tram network in the city is incredibly extensive and it is in general a great way to get around during your stay.
There is however one particular route that is worth a look, and that is Route 28. It takes a very scenic and tourist -friendly route, meandering its way through some of the city's most famous and attractive neighborhoods as well as stopping off at some must see attractions.
A one way ticket will set you back less than 3 euros, making it a cheap way to see a lot of the best bits of the city.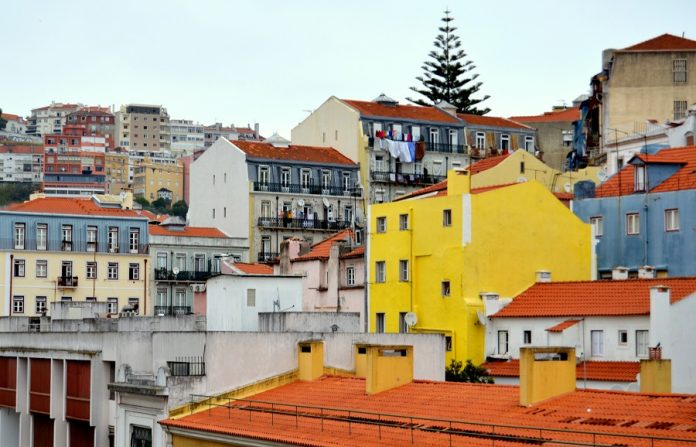 Visit the Other Museums
Historically, Lisbon is of course a very important city. Therefore, it teems with amazing art and historical museums, many harking back to the days when Portugal was a great imperial nation with its own growing empire of colonies.
Whilst a visit to the big museums is of course worth it – and any guidebook worth its salt will be able to highlight the bigger attractions – there remains a number of smaller, more niche museums that could be missed, but are well worth hunting down.
Things like The Pharmacy Museum, for example, will not be prominent in most guidebooks, but this fascinating museum documenting over 5,000 years of the history of medicine in Lisbon is well worth a few hours of your time.
Likewise the Museu Nacional do Azulejo, which is a museum dedicated to tiles. That may not sound the most interesting subject, but it is actually a fascinating display of beautiful, intricate designs.
Eat!
Quite frankly, you will be spoilt for choice when it comes to eating out in Lisbon. That is especially true by the way if you love seafood, which is very much a specialty of the city.
Knowing that the food is great means that your next consideration is to choose where to eat and, again, Lisbon will spoil you. If you enjoy watching the world go by as you eat, it's hard to beat the city's main square, called Praca do Comercio. It is always lively with crowds, and well served with a number of excellent restaurants and cafes, many of which come with terrace style seating to get you right out into the square itself.
For smaller, more traditional and intimate affairs, get up to Alfama, a neighborhood that stands at the top of a tall hill overlooking the city. Here you will find a range of outstanding traditional restaurants, many set up in adorable little terraces of their own.
Get Out!
One of the big appeals of Lisbon is that if you find the pace of city life a little taxing, it's easy to get out for a day trip.
The seaside village of Cascais is around 45 minutes by train, and boasts golden sands, cooling sea breezes and simply outstanding seafood!
So, whilst there is a wealth of things to do in Lisbon itself, it is well worth getting out for a day if you have the time.